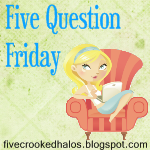 1. What is your favorite part of a Thanksgiving meal? Dressing & Pumpkin. Two of my favorite things. :)
2. Are you a host or a guest for Thanksgiving this year? This year I was a guest. I'll probably host next year. Usually me & my SIL alternate holidays.
3. When you think of one Thanksgiving tradition, what comes to mind? Watching Macy's Thanksgiving Parade. Grayson loved it this year. :)
4. You have two pieces of pie in front of you and you HAVE to eat one...do you choose pumpkin or pecan? I'd choose pumpkin pie first, but I'd still get a piece of pecan pie. I love my MIL's and Grandma's. So good!!
5. Are you a Black Friday Shopper? Not not at all. I don't care to risk my safety nor sanity. I'll stick to the Black Friday online deals. That's my kind of shopping.